Scottish rapper Loki has won a top literary accolade for his first book Poverty Safari.
The performer was awarded the prestigious Orwell Prize, given to political writers, for his raw expose of poverty in Britain.
Judges described his writing as a heart-rending exploration of working class life and "the book Orwell would have wanted to win".
The artist revealed the award has given him some legitimacy.
After building his reputation as hip-hop artist and rapper Loki, he put his experiences of growing up in Pollok, Glasgow, and his view of the opportunities denied to his community into his first book.
McGarvey has lived in extreme poverty, addiction and homelessness.
In 2015, he was employed as a rapper-in-residence at Police Scotland's violence reduction unit.
He crowdfunded to be able to write his book, which has gained an endorsement from from author JK Rowling.
In Poverty Safari, he describes living with a violent, alcoholic mother and explores testimonies of people in deprived communities around the country.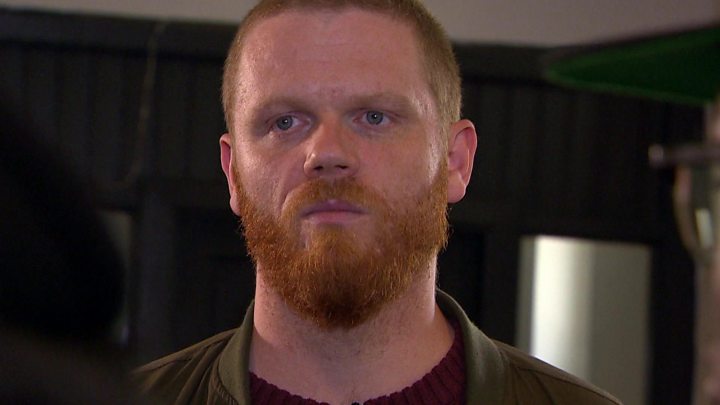 Talking about his book, he told the BBC's Good Morning Scotland programme: "I have felt the same frustrations I think most people feel when the society in which they live in and the conversations about that society don't seem to align with the reality of their own experience.
"I think that helped me as a writer.
"While I do point out specific areas where I think certain policies are unhelpful, at the same time I recognise that there is a vast complexity at play where poverty is concerned."
He said social media really helped him to understand a broader diversity of opinions which informed how he approached the book.
"As much as it might be satisfying to blame the usual suspects for every aspect of it, my experience tells me that isn't exactly accurate.
"I think one of the things that served the book well is that genuine curiosity to understand as many truths as possible. Even ones I might not want to hear."
The Orwell Prize rewards the writing that comes closest to achieving English writer George Orwell's ambition to "make political writing into an art".
Each £3,000 prize was presented by Richard Blair, George Orwell's son.
The judges were impressed by McGarvey's offering.
Panel chairman Andrew Adonis said: "George Orwell would have loved this book. It echoes Down and Out in London and Paris and The Road to Wigan Pier.
"It is heart-rending in its life story and its account of family breakdown and poverty. But by the end there is not a scintilla of self-pity and a huge amount of optimism. It made me see the country and its social condition in a new light."
The other winners
The Orwell Prize for Exposing Britain's Social Evils went to 'On the Edge' by the Financial Times team of Sarah O'Connor, John Burn-Murdoch and Christopher Nunn.
Campbell Robb, CEO of the Joseph Rowntree Foundation, said: "On the Edge was a piece of vivid, hard-hitting journalism, combining people's experiences, data and analytic insight to show how so many people are being locked out and left behind by the way our economy works."
The Orwell Prize for Journalism 2018 was awarded to Carole Cadwalladr who was praised for the quality of her research and determination.
Darren McGarvey said writing Poverty Safari has opened doors for him.
"I've got people who've been following my work for a long time and who have been supportive even if they don't particularly agree with it. But since the book came out, there has been a very satisfying shift in terms of I can sense I am now regarded by some people as legitimate.
"That's a great position to be in because a lot of the things I want to discuss and that I've been talking about for years, now I'm finding a platform to express it."
McGarvey is preparing to bring his book to the stage at the Edinburgh Fringe festival in August.