If Rob Thomson had had just one big hit in a New York Yankees World Series game, he would seem a shoo-in to be the next manager of the team. Thomson checks all the boxes for what GM Brian Cashman is looking for: He's known as an excellent communicator, is a believer in analytics and has a much more relaxed personality than predecessor Joe Girardi and his clenched-fist approach.
Thomson, though, never got a hit above A-ball.
Still, as we try to figure out what Cashman is thinking about as he searches for a skipper, it seems Thomson is akin to a safety school. A nicer way to phrase it, but not necessarily more accurate, would be to say that Thomson is the man to beat. A 28-year veteran in the Yankees' organization, he seems to have all the requisite qualities, including largely planning spring training and holding many of the team meetings under Girardi the past few years. But that doesn't mean Thomson will get the job.
Cashman is hard to predict. While it's well-forgotten now, as the GM began the interview process to replace Joe Torre a decade ago, many assumed Don Mattingly was the favorite over Girardi and Tony Pena. But as the interviews moved forward, word began to leak it might be Girardi — who was, as it turned out, Cashman's first choice all along.
This time around, Cashman said a candidate could blow him away and take the crown, but again he declined to tip his hand about who, if anyone, had the lead spot going in.
"Whoever the lead horse will be, hopefully they will be pretty obvious and they will win by 16 lengths, like Secretariat did," Cashman said.
Along with Thomson, the candidates put forth by the Yankees thus far are a diverse group. Eric Wedge is a two-time major league manager. Hensley "Bam-Bam" Meulens is a former top Yankees prospect who speaks five languages. Aaron Boone has no coaching or managerial experience, but did hit one of the biggest homers in Yankees history and comes from a prominent baseball family. Chris Woodward, the Dodgers' third-base coach, was a journeyman player, but he intrigued Cashman enough to land an interview.
All seemingly have a chance to advance to Tampa for Hal Steinbrenner's stamp of approval. At this point, we've gotten a bit of a feel for who these men are thanks in part to the media conference calls they've participated in, following six-hour grillings by Cashman and other Yankees executives.
It looks like the Yankees should have a manager by the winter meetings, a little less than three weeks from now, though Cashman has said there is no timetable in place.
While the GM keeps a poker face, here are some educated guesses on which candidates have the best hand — based on what we know Cashman wants, and what each can offer the Yankees.
---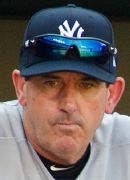 The safest choice — Rob Thomson: Thomson, 54, comes in with one main question: How would he do moving to the big chair?
It's one thing to be a third-base or bench coach; it's quite another to be the manager. The players love Thomson, and he'd be a popular choice in the clubhouse.
"My strengths are my communication and my trust with the players, and because of that trust we can implement more things into our game, whether it be analytics or sports science, whatever it is," Thomson said. "I'm intense, but I'm still calm and I'm still poised."
Does Cashman believe Thomson can take the heat as the head guy?
---
The most intriguing choice — Hensley Meulens: Meulens, 50, would be a very inspired choice. If communication is key, he has a leg up; besides English, he speaks Spanish, Japanese, Dutch and Papiamento (the official language of Aruba and Curacao).
"Believe it or not, you kind of find yourself using them more than you think, especially nowadays," Meulens said. "There is a big percentage of Latin players in the game, and they keep coming from all angles."
He worked with Didi Gregorius and earned credit for Gregorius' improvement as a hitter — especially against lefties. They both grew up in Curacao.
Meulens has been with the Giants' organization, which isn't as heavy into analytics as others. But he says they've crunched more numbers in recent years than they had in the past.
---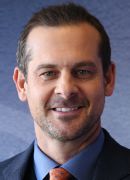 Cashman's possible 'juice' pick — Aaron Boone: Cashman has earned a lot of juice with Steinbrenner because of the quick rebuilding job he has done with the franchise. Still, Steinbrenner is on record saying he's hesitant to hire someone with no managerial or coaching experience.
Boone, 44, says he has been preparing for this job his whole life, but the current ESPN analyst has been only a broadcaster, not a coach, since he retired from the game. He's personable and does have that one big Yankees hit that Thomson lacks.
If he chooses to, can Cashman use some of his capital to sell the new boss on Boone?
"Obviously experience is very valuable and should be a check mark for somebody," Boone said. "I've been going to the ballpark since I was 3 and 4 years old, and in a way managing the game from a very young age. And then growing up where my dad was in the big leagues from the time I was born to the time I was a senior in high school and being around great teams, great players, I've kind of lived this game as a kid."
---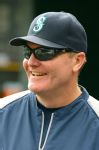 Deja vu all over again — Eric Wedge: If you're going to hire Wedge, 49, why not have simply stuck with Girardi? That question might not be fair to Wedge (or to Girardi), but on his conference call, Wedge seemed like the same closed book Girardi often was with the media. And Wedge — like Girardi, a former catcher — isn't going to make waves in terms of calling out players publicly as a motivation technique.
"If something like that happens today, especially with social media and everything else that's involved with it, it's going to have legs, it's going to be misinterpreted, there's going to be a lot more opinion about it and it's going to be one hell of [a] distraction," Wedge said.
That said, maybe Wedge floored the Yankees during the interview process. He did manage the Cleveland Indians to within one game of the World Series in 2007 after beating the Yankees in the infamous ALDS "midges" series. His time in Seattle didn't end quite so well, but it can't be forgotten that Torre had three managerial jobs before going into the Hall of Fame as a Yankee.
If Wedge doesn't get the job, he could be a candidate for the team's bench coach position.
---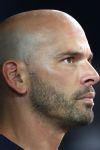 The outsider — Chris Woodward: Woodward, 41, would seem the most unlikely choice of the bunch. He has no managerial experience and only a little New York experience. He played parts of two season with the Mets — in 2005 and 2006 — and spent time in Yankees camp in 2008.
Like all the candidates, Woodward emphasized his communication skills.
"I know when I was a player I really admired and respected guys that were honest," Woodward said. "I think that communication has to be consistent and it has to be constant."
During his media call, Woodward didn't have the presence of Boone, Meulens or Thomson. That said, without being in the interview room, it's impossible to eliminate him — though Woodward getting the job would be a little surprising, given the other candidates seemed to come across more confidently and have deeper Big Apple resumes.